We are back in northern Finland (a report from the first trip will follow below). This is part of a measurement campaign over the sea ice of the Gulf of Bothnia (the northern continuation of the Baltic Sea), next to the island of Hailuoto.
Last year we could drive over the ice with the car. This year it is too weak (25cm instead of the required 40cm). We take the free ferry. 3MW of diesel-electric power push it through the broken ice. Only 30cm of water are under the keel at some points. You can see the lights from an icebreaker on the horizon. It is waiting to help ships loaded with wood from Oulu.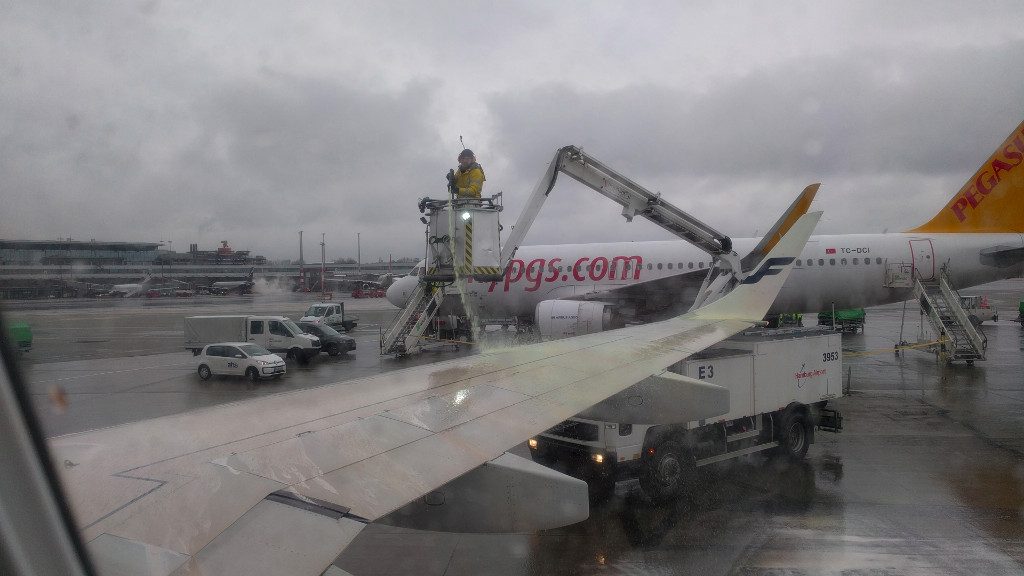 The unfriendly weather in Germany called for a de-icing of the aircraft. Here in the north it is crisp cold at -12°C. Just as winter must be.