We leave for the ship after an additional ice safety course at UNIS in the morning. A great piece of brand new technology, a bit confusing. The important information: There are three stairs, all ending on deck 5. The rear one goes up, the middle and front ones go down.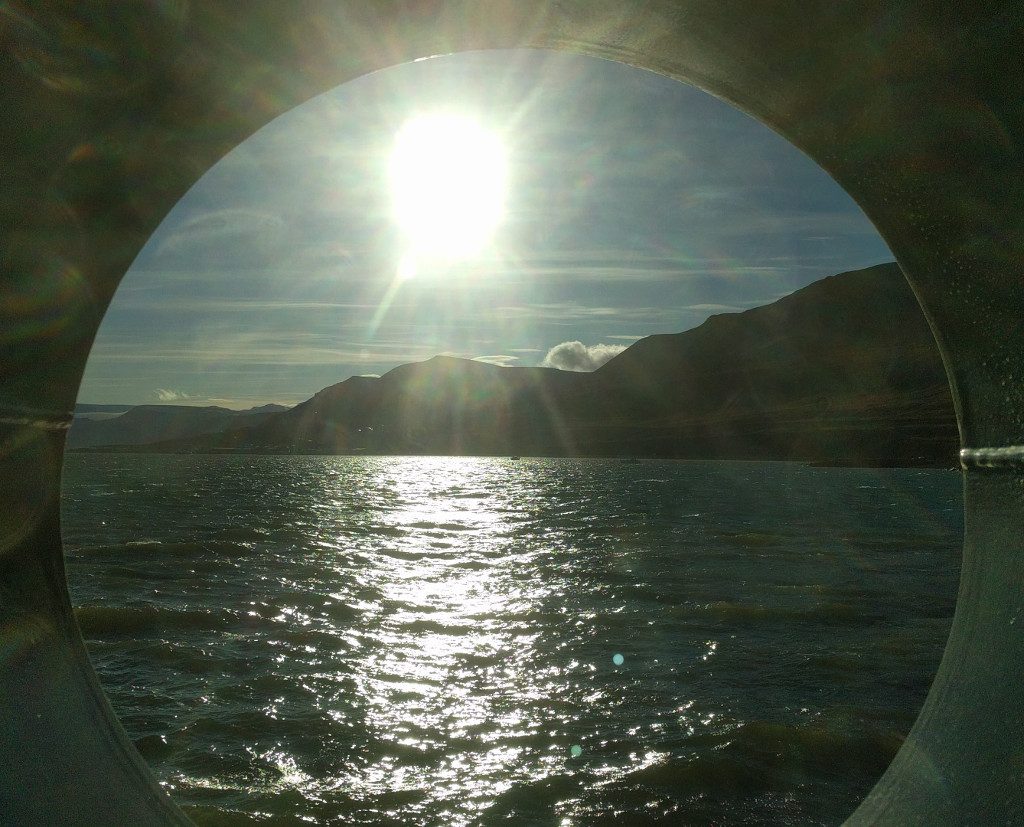 The facilities are very comfortable compared to some older research vessels. Our two-person cabin is at the front of the portside, the only one with only one porthole. There is a private shower, internet, desk and a flat screen with live ship data.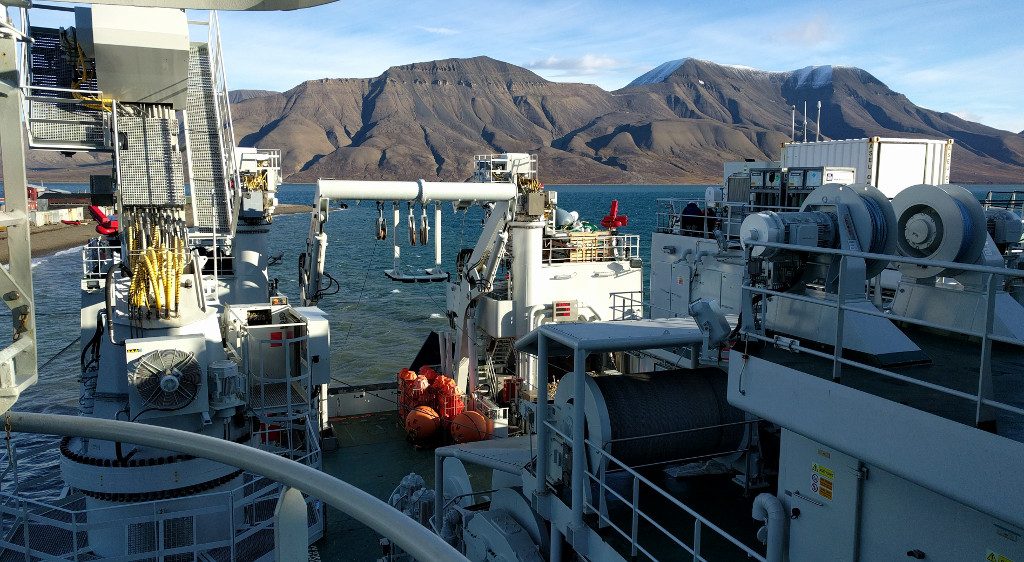 You are not just a passenger but part of the ship. Everything is full of marine technology, winches, cranes. Equipped with safety shoes and helmet, I carefully explore the ship, trying to locate our equipment on deck.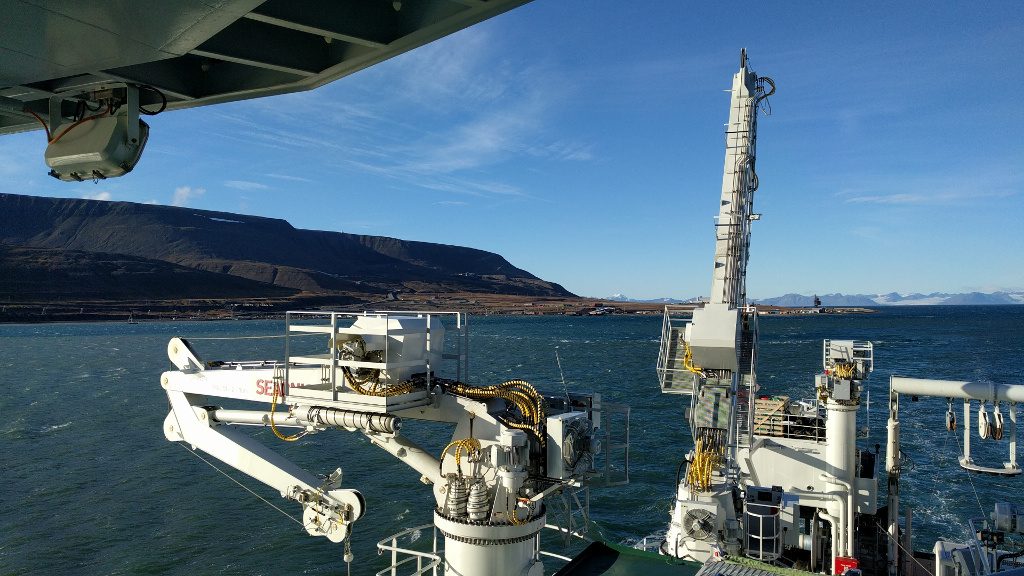 At noon, the pier is needed for another ship. Everything is moving, a slight little discomfort. The ship virtually drops anchor next to the German research icebreaker Maria S. Merian at Longyearbyen.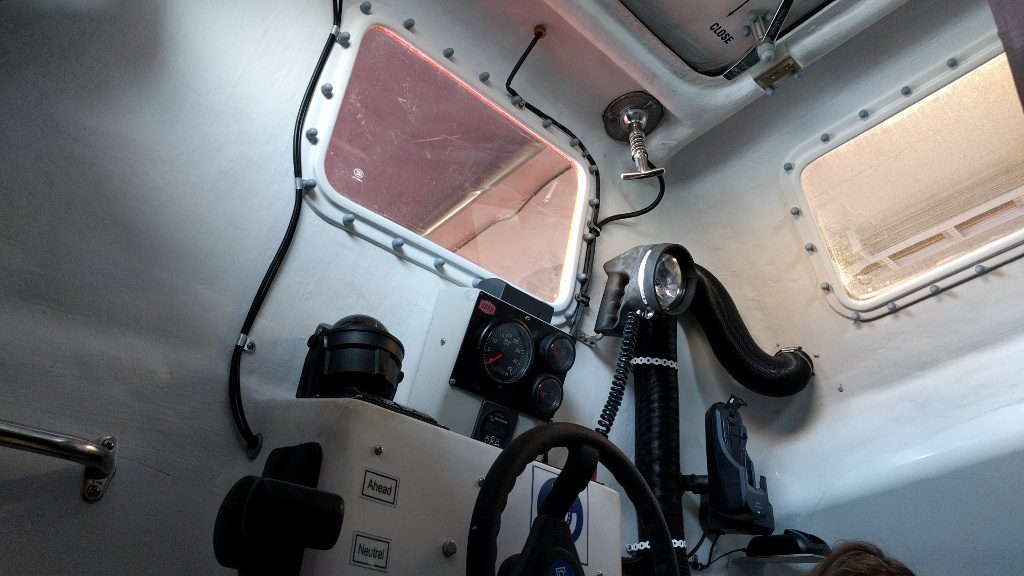 There is an introduction to the ship with a tour in the afternoon. Everybody crawls into the rescue sub. There is a short outline of the program of the next days. Then there is the safety exercise and dinner.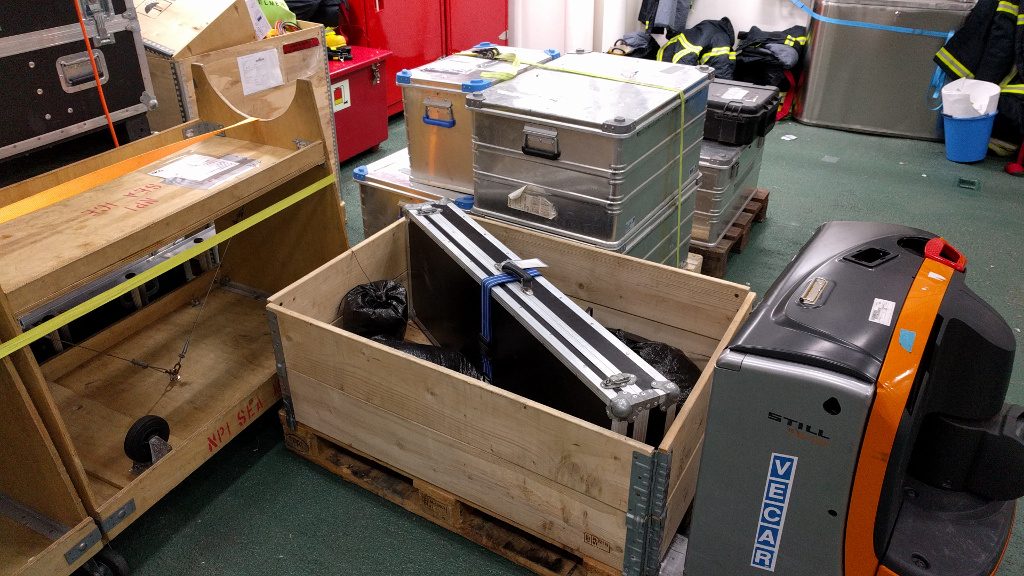 Our aircraft, net and sandbags have reached the helicopter hangar.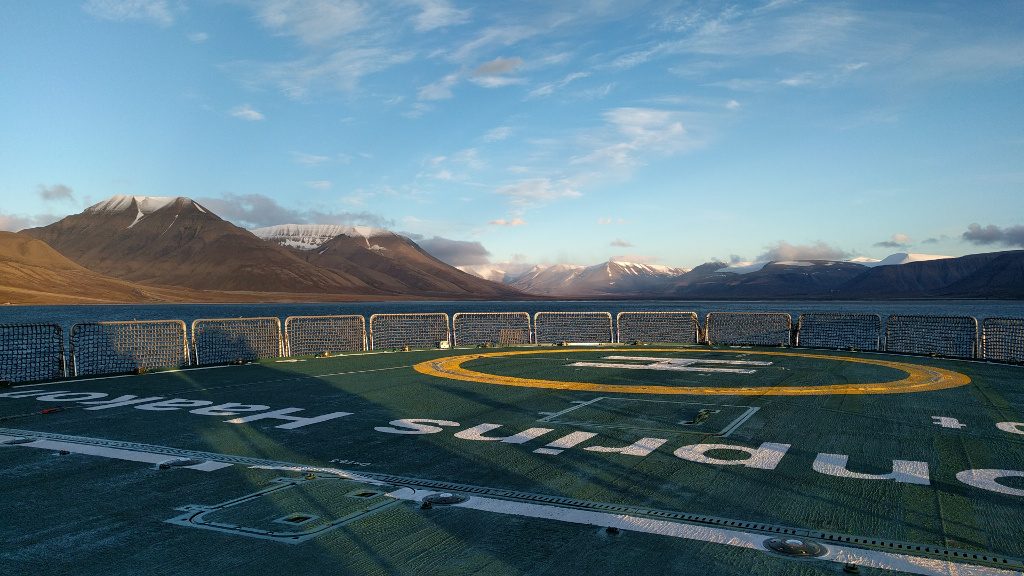 We very carefully get closer to the idea of flying our aircraft from here. The edge of the helideck is approached only cautios. It is spooky to look over the folding railing to the deep, dark sea.