There was a lot of wind last night. The snow in the surrounding mountains is blown away. There were heavy winds up to 16m/s in 100m altitude. The wind was lower at higher altitudes, only 10m/s in 300m. Nevertheless we stopped flying as no good scientific results were to be expected.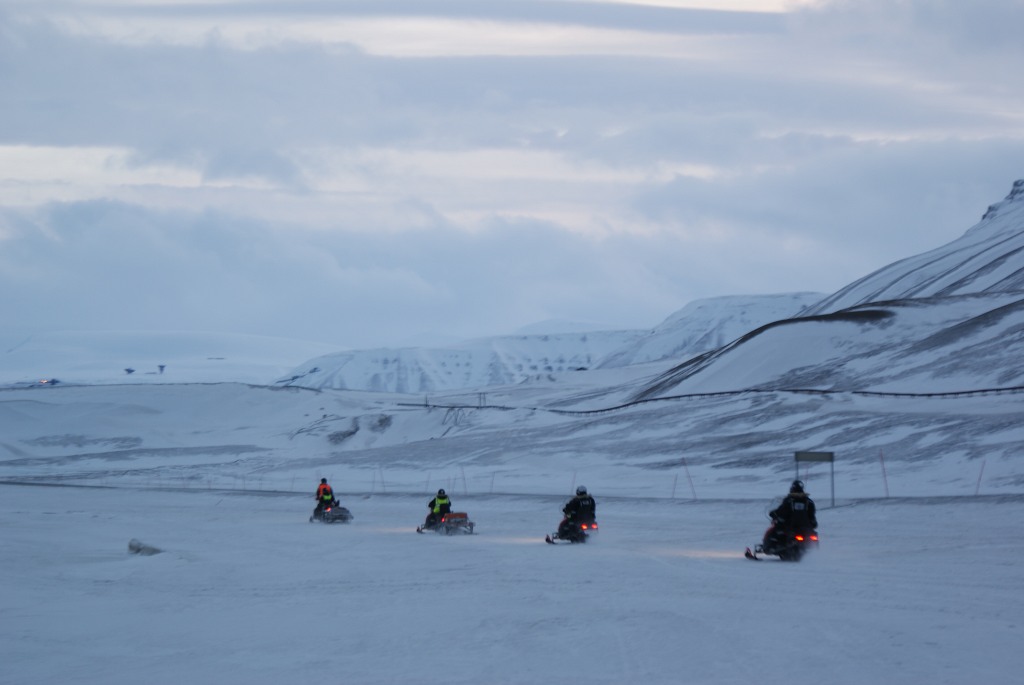 It is the last outdoor day. The groups go into the valleys to collect the weather stations.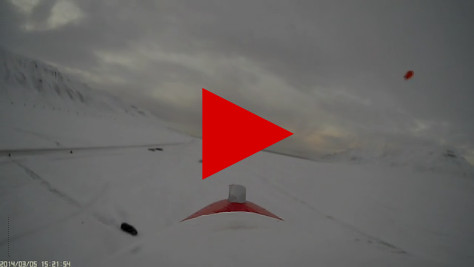 Vimeo: Scientific unmanned aircraft over Svalbard
This is a video from spring 2014. It was three weeks later into the year and the sun was up higher. The SUMO flies figures-of-eight automatically at about 100m above the station through Adventdalen. Take-off and landing is manual.