The aircraft are checked and repaired in the morning. We exchange one engine that had behaved funny during the last campaign with the Polarstern. In the afternoon we use the Swedish-made "Bandvagn" vehicle to go out to the old Aurora station.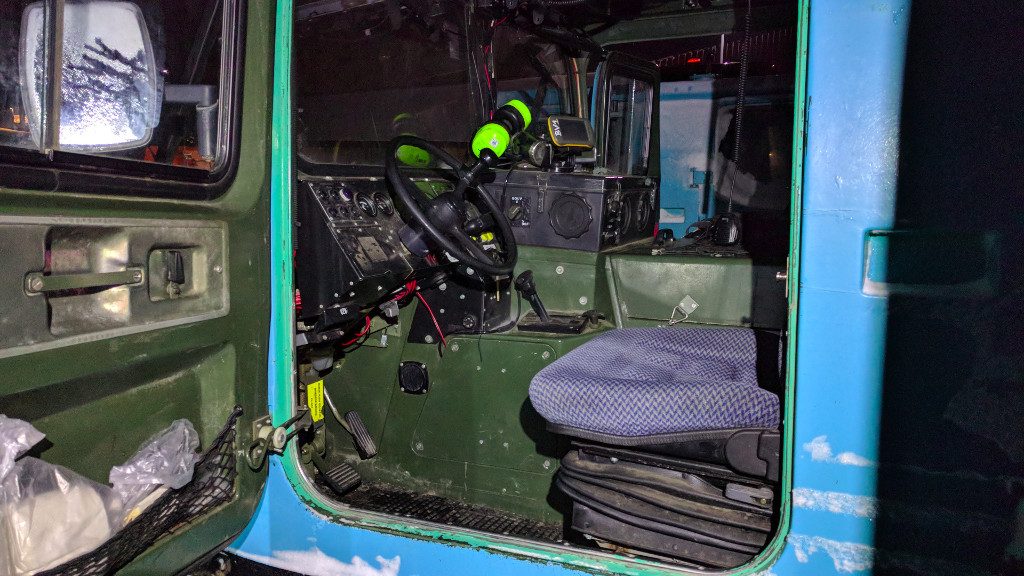 What a great device. You can go everywhere with it. But it is horribly loud and moves only slowly. The engine is mounted in between the front seats and makes everything vibrate.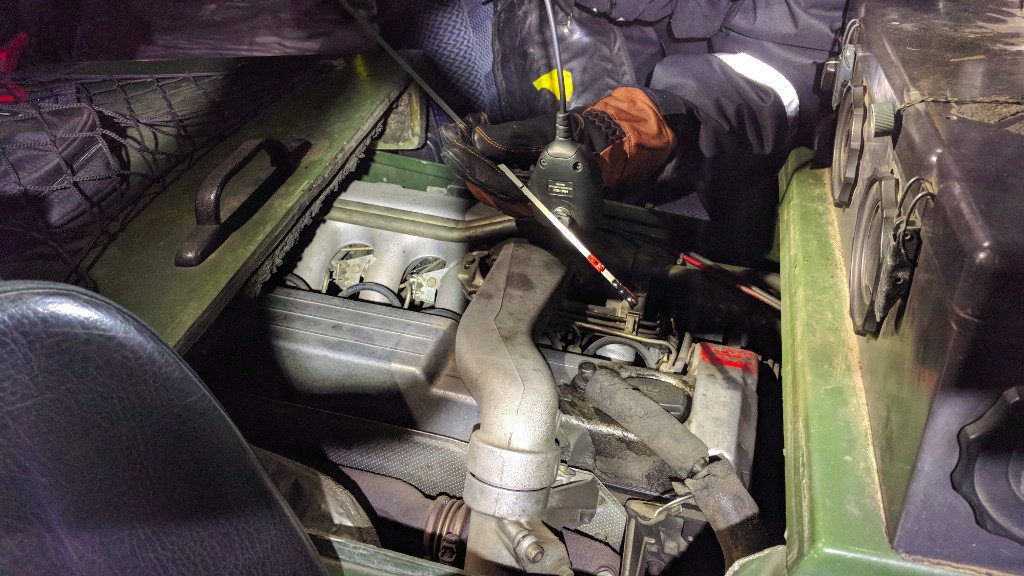 The machine needs a lot of love. We carefully check the oil level of the Daimler engine before running it.
The shock at the old Aurora station: The workshop is gone. There is a darkened room in which tourists can watch polar light films instead. The beautiful workshop in which we spent so many nights staring at aircraft icons circling, just gone.
We move to the kitchen and make the SUMOs ready to fly. It is snowing slightly. Propeller and the wings leading edge freeze on 400m, surprisingly. Svalbard is very dry and we had seen icing only once in all the years, even when we flew in clouds. The ice is rougher and not as clear as during the flights over Finland. The tethered balloon is set up. The profile is quite unspectacular as expected. On the way home there is a glimpse of polar light over the mountains behind Longyearbyen.