The clouds disappear during the night. There is an interesting temperature drop at midnight. Icing on the plane should no longer be an issue. We drive to the old polar light station in the afternoon and fly a 500m and 1500m profile as a test. The Bandvagn brings us to the "beach" at Adventfjorden.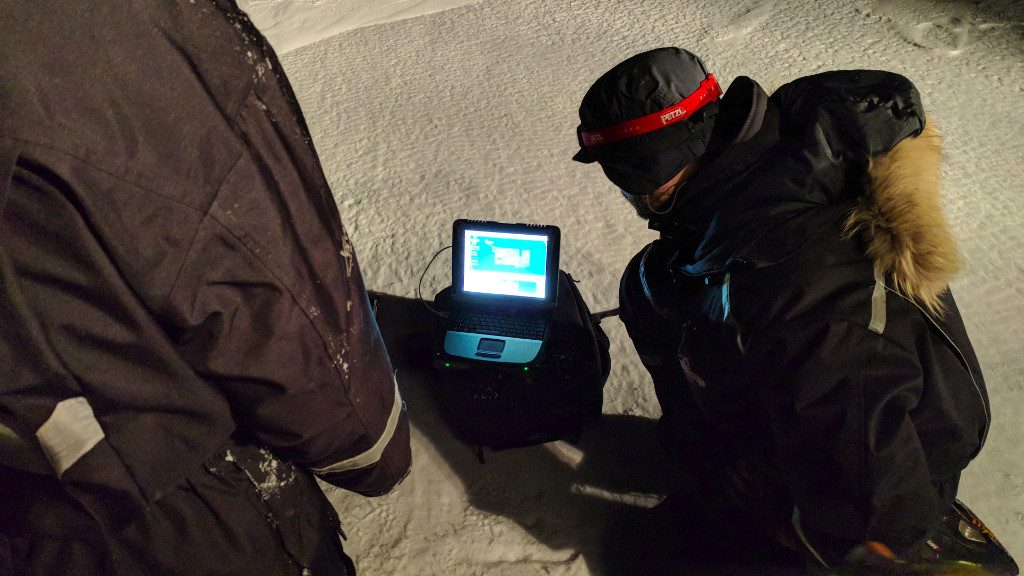 We are flying several profiles from the fjord to the valley as in February 2016 to measure the atmosphere in different parts of the valley.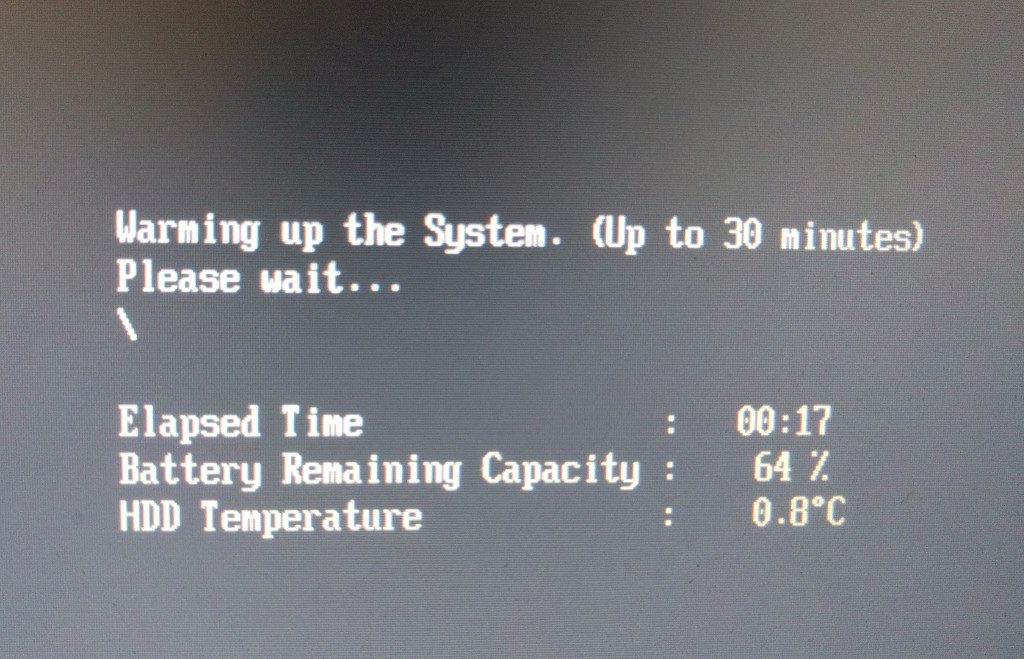 We use Panasonic Toughbooks as ground station, mostly the CF-19. The computer really cares about its components. It does not charge too cold batteries and heats the hard drive before a boot with a built-in heating foil. This is no longer necessary with the SSDs that replaced the magnetic disks – but it can not be switched off.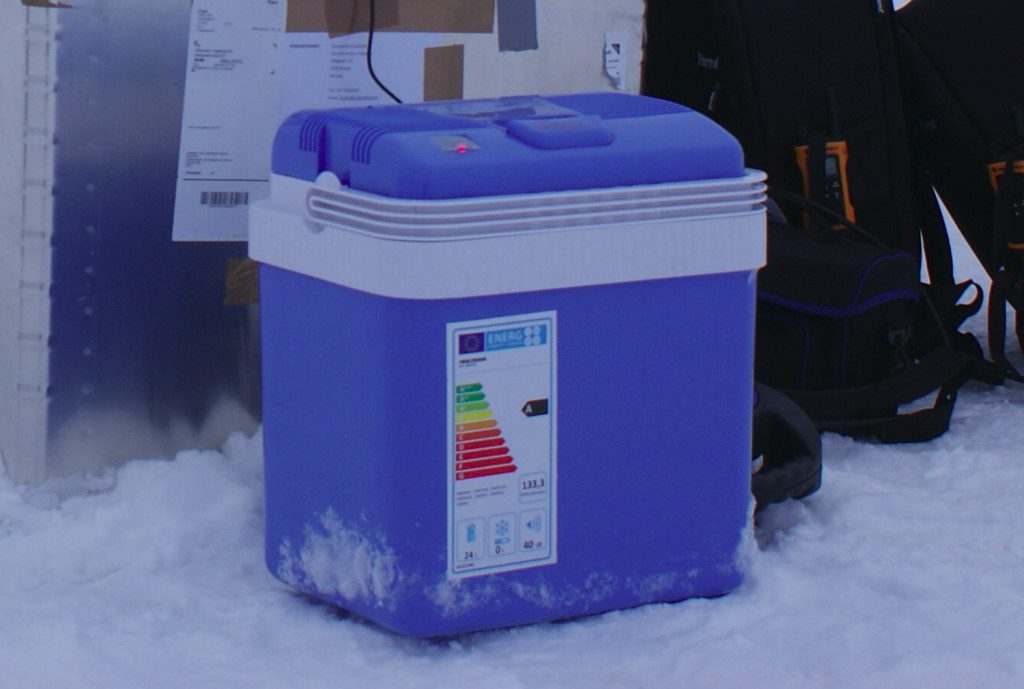 The lithium polymer batteries are preheated to about 40°C with a camping cooler/heater. The entire SUMO is made of EPP (a soft polystyrene foam) and the battery compartment is sealed from airflow. During the flight the battery heats itself through the electrical current flowing through it.
The air inside the battery case of the bebop2met is sufficiently insulating. In addition, the powerful computer directly under the battery heats it.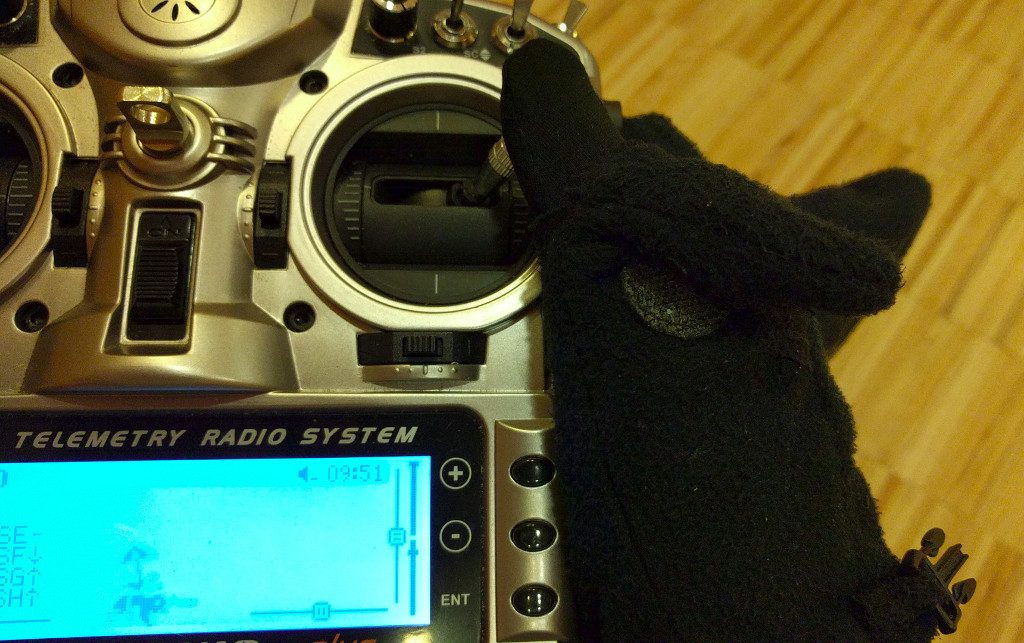 Thin wool gloves with fleece fold-down finger tips above are being used to control the manual takeoffs and landings. Scooter suits are worn against the cold wind.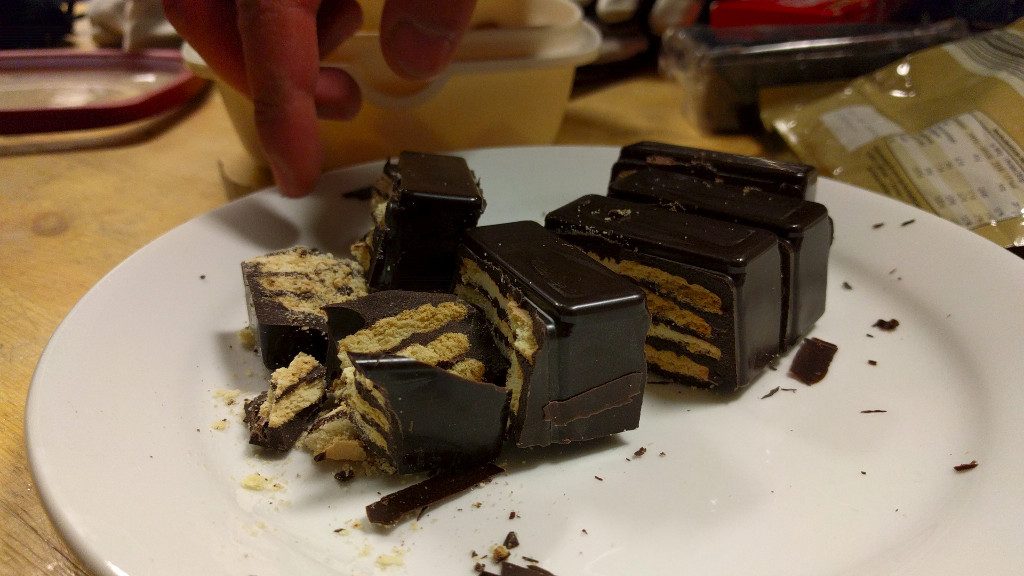 Chocolate plays an important role in heating from the inside. On special occasions and to match the weather it was "Kalter Hund" tonight.