We are visited by researchers who will gather meteorological data with a two-engined "real" aircraft in the Arctic over the next three weeks. We had seen them at the airport 5 years ago.
The new "refrigerator proven" fast temperature sensor and the 5-hole turbulence sensor are mounted together on a plane. Unfortunately, a pressure converter/computer denies to work shortly before departure. Replace it with a new unit and try again. Outside at the station the same thing happens, this time the replacement unit appears to be unhappy with the calibration data.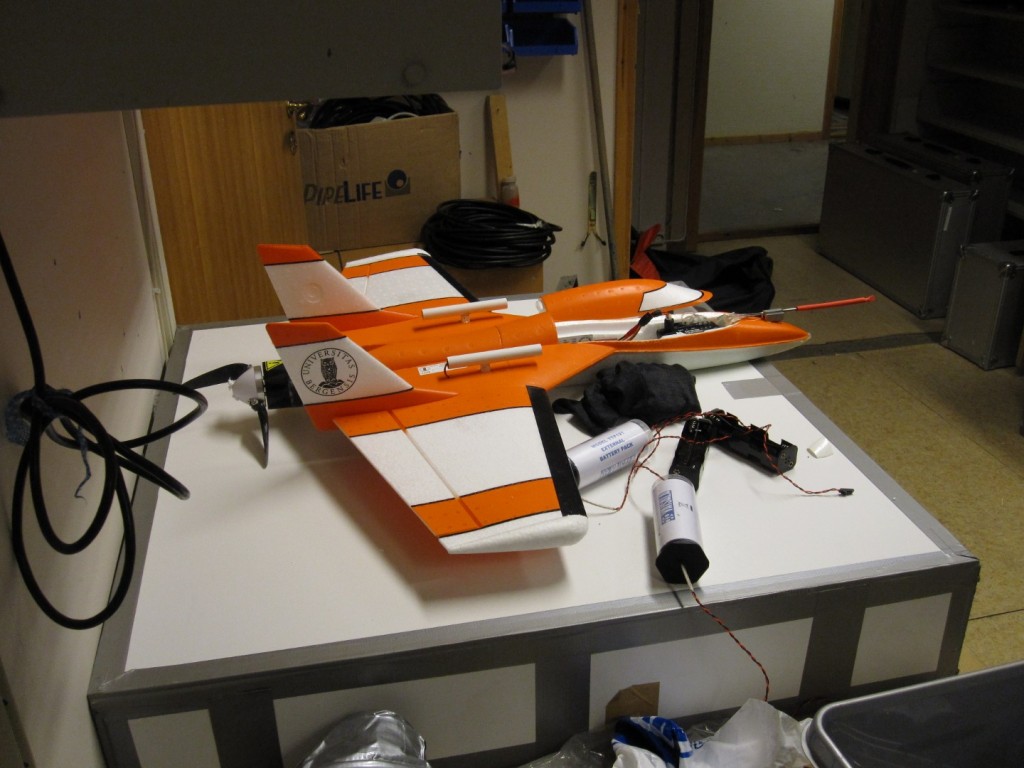 First we fly a couple of demo circles with a standard SUMO for our visitors. Once they are in the air and circle, it is relatively unspectacular. That's the way it should be. The white lights, red and green LEDs and a bright white flashes 4x for marking. People at UNIS tell us that they have seen the plane over the valley in the night sky.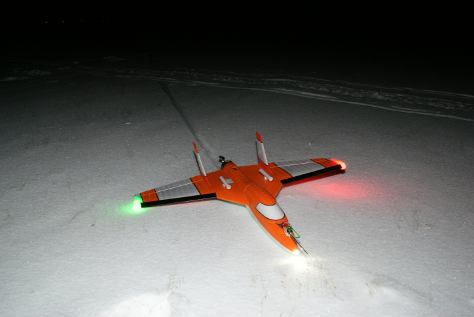 Today, it is pleasantly cold, only -6°C (20°F) and no wind. No comparison with Saturday. The weekend was unusually cold. It was relatively warm here on Svalbard throughout this winter. The manual start is somewhat critical for the significantly heavier aircraft with additional sensors. Thanks to the heat it can be launched and flown with "bare" fingers. Luckily the fragile 12µm wire survives the landings.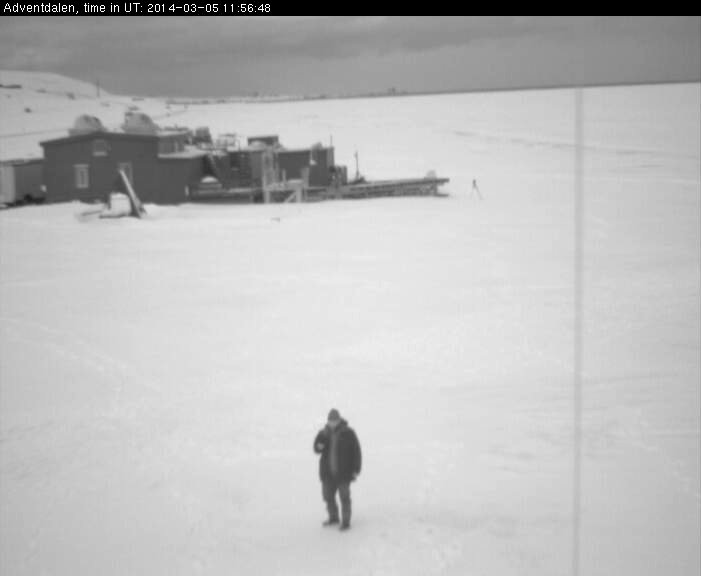 There is also a live webcam with infrared illumination behind the station. If the lighting conditions were suitable, you could have seen us in action there.