Everybody meets at the logistics of UNIS. We are given snow suits, warm gloves, thick boots, face masks, helmets and avalanche beepers. Today we fly even further outside. The airspace is clear already by 4 PM, a good time for a daylight flight with camera. Unfortunately, that is poorly focused and the image is blurry. Except the red/white airplane nose.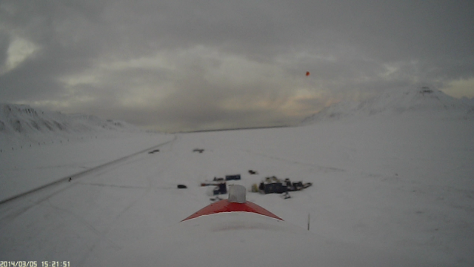 The equipment is packed into boxes and loaded on scooter sleds. Everybody is packed well and warm, allocates a scooter and we make our way towards the west, to the fjord.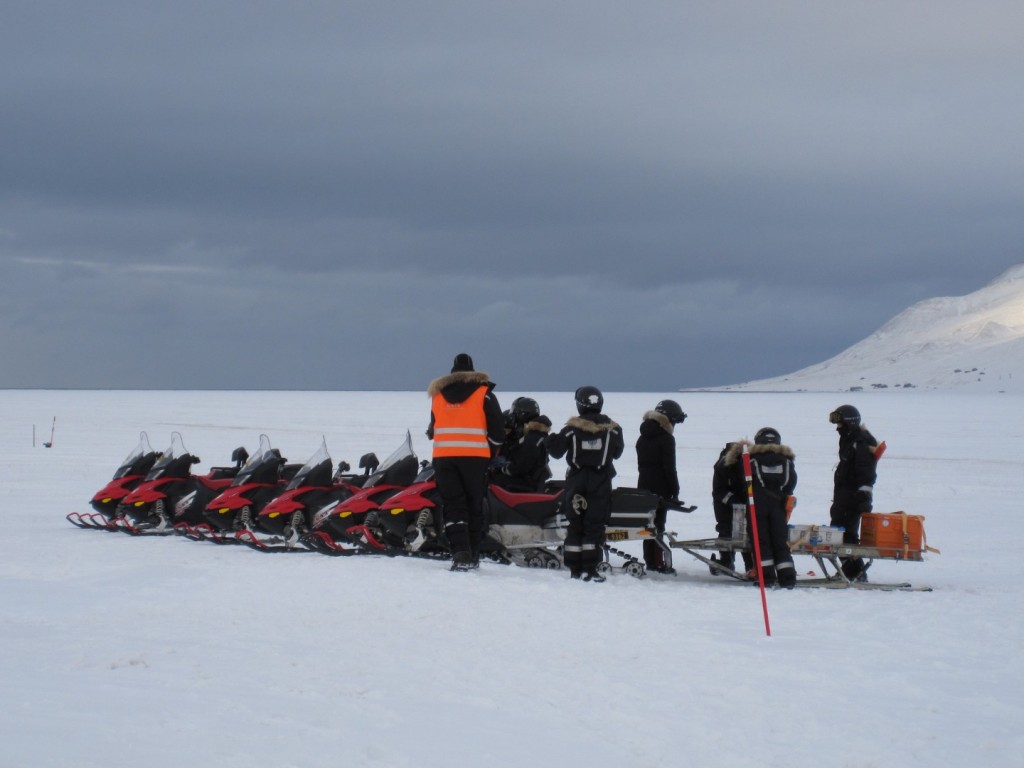 The operation area is on the other side of Adventalen across from Longyearbyen. The town resides compactly in the valley. The waters are almost always free of ice. The point is to measure the differences in the flow of energy by turbulences through the atmosphere between land and sea. The SUMO is flying profiles over land, over water and in straight lines between land and water.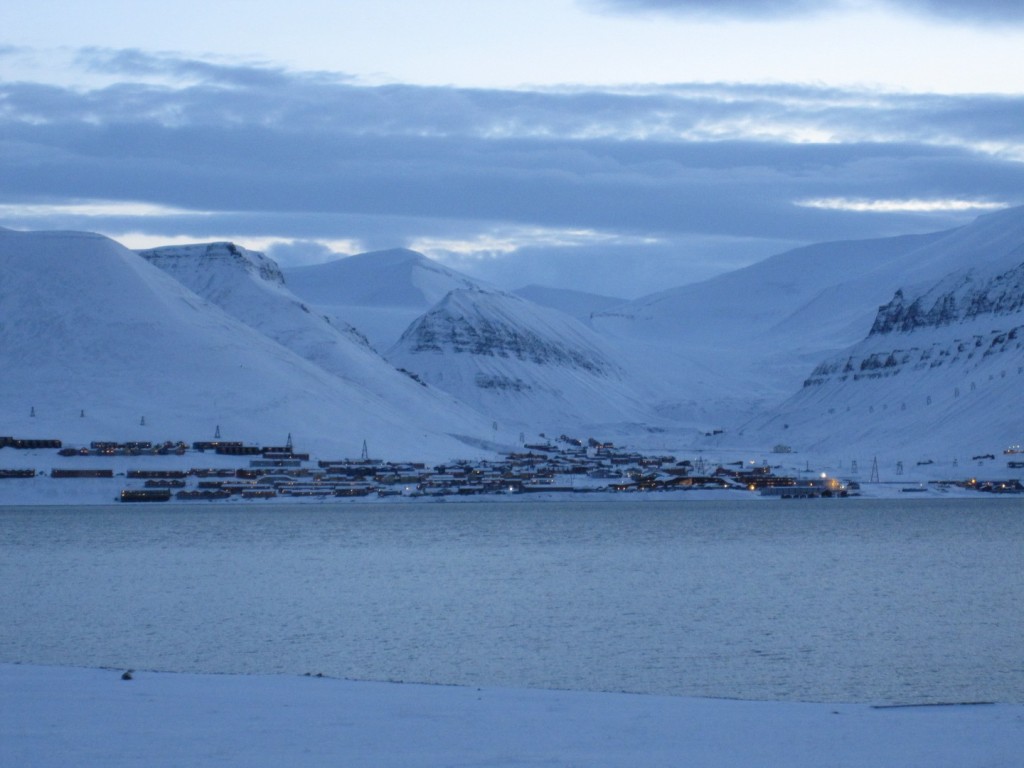 It is a good "glove strategy" to pull a fleece glove with cut fingertips over a very thin wool glove. Nevertheless, every click and all operations on the laptop take forever. It is even more uncomfortable to mount the two new sensors that need to be transported separately due to their fragility. The fine little screws can not be moved with gloves.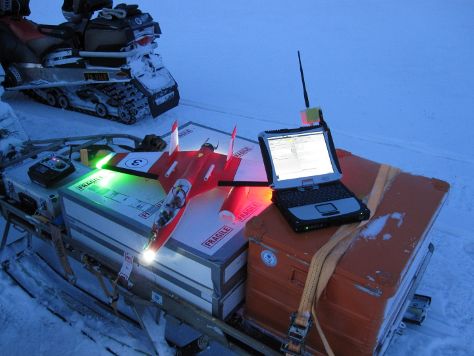 We start at the northern edge and in daylight. It is not so easy to reverse the aircraft over land in a circle with the steep mountains in the back.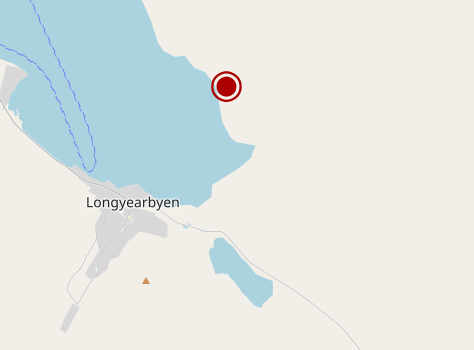 Data from OpenStreetMap
They should also fly in the middle of the valley over the river ice, away from the mountains. Disconnecting and re-attaching of the sensors and packing stuff would take a long time and cause pain. We opt for the "star of Bethlehem" maneuver. The plane flies ahead of us and shows us the way with its bright light. The convoy of snowmobiles follows him. We do the next measurement flight with no intermediate landing right away.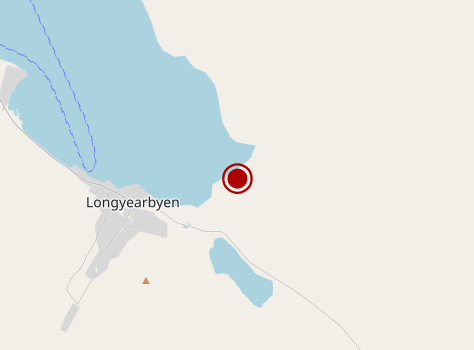 Data from OpenStreetMap
We empty seven plane and two laptop batteries in 3.5 hours. There are funny dance and movement games against the cold. These are the harshest conditions under which we flew so far.
Back at the station: warmness. And the Northern Lights that blink briefly through openings between the clouds.