The tethered balloon may only go up outside the operating hours of the airport. So we start a little later on Wednesday so that we can stay longer in the evening. The "customer grade" wind sensor is attached to a small aluminum mast. Added are the same sensors as the plane, so we have: air temperature, humidity, pressure, soil temperature (IR radiation) and wind direction / speed.
It will be mounted on a sledge that is pulled by a snowmobile. Students want so go to different locations in the valley and then measure there for 10 minutes. In the afternoon a freight standard containers is freed of snow and ice with saws and many shovels. The balloon will be placed in there during the day, a helium filling costs 600 Euros.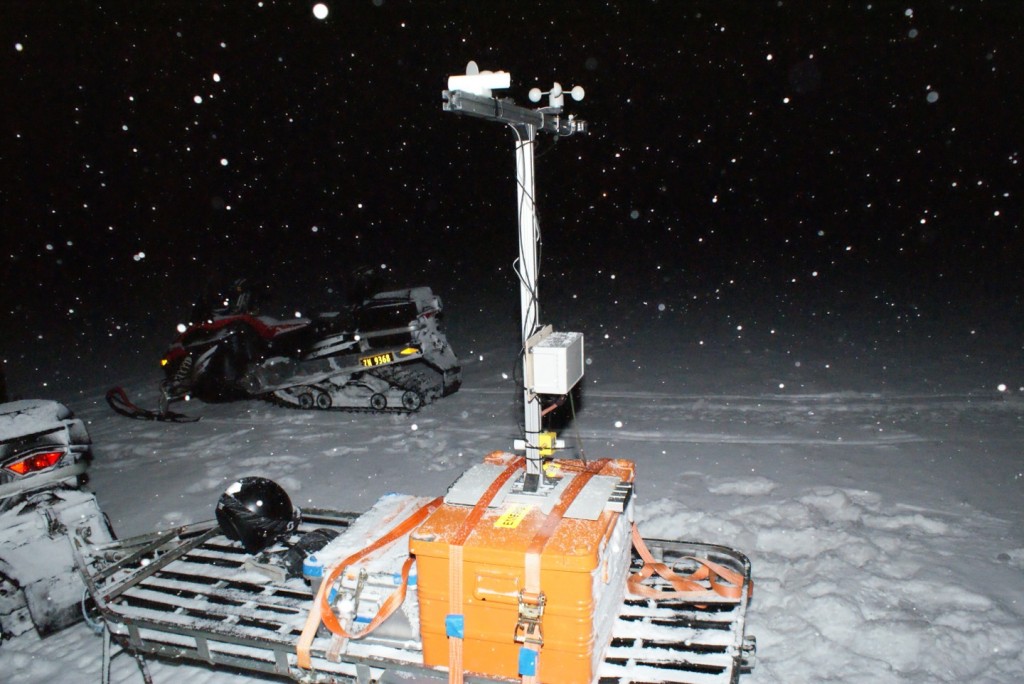 The old aurora station is a wooden house a few kilometers east of Longyearbyen into the valley. Multiple plexiglass hemispheres were mounted on top to observe Aurora Borealis. Meanwhile, the optical polltion is so high through the town and passing scooters that a new station was built up in the mountains.
The very old airport was located right next to the station. There is an overturned wreck of a Ju-88 behind the hut. You can see parts of the landing gear poke through the snow. The steel and anodized aluminum looks as if it had just been dumped here last week.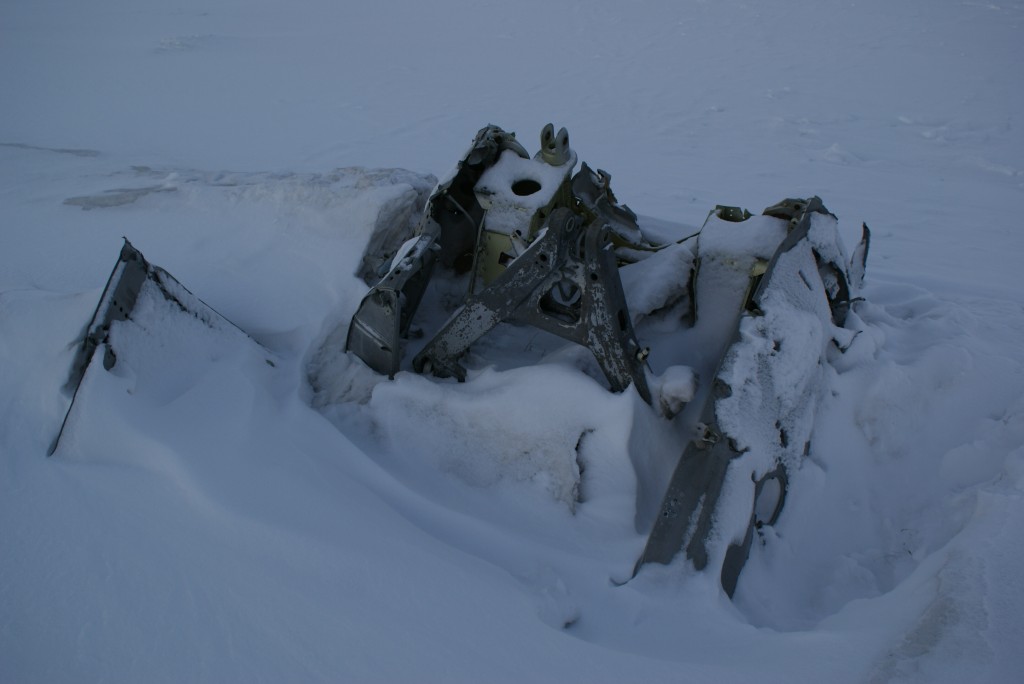 It's great to be back here. I would not have thought to be here again. It is a little like coming home. Everything is in its place and makes you feel home. The antenna is installed, the laptop set up. Thus we can not fly, but can track the scooter with Paparazzi. Outside, the balloon is filled. As usual, everything takes a little longer and is a bit more complicated than thought.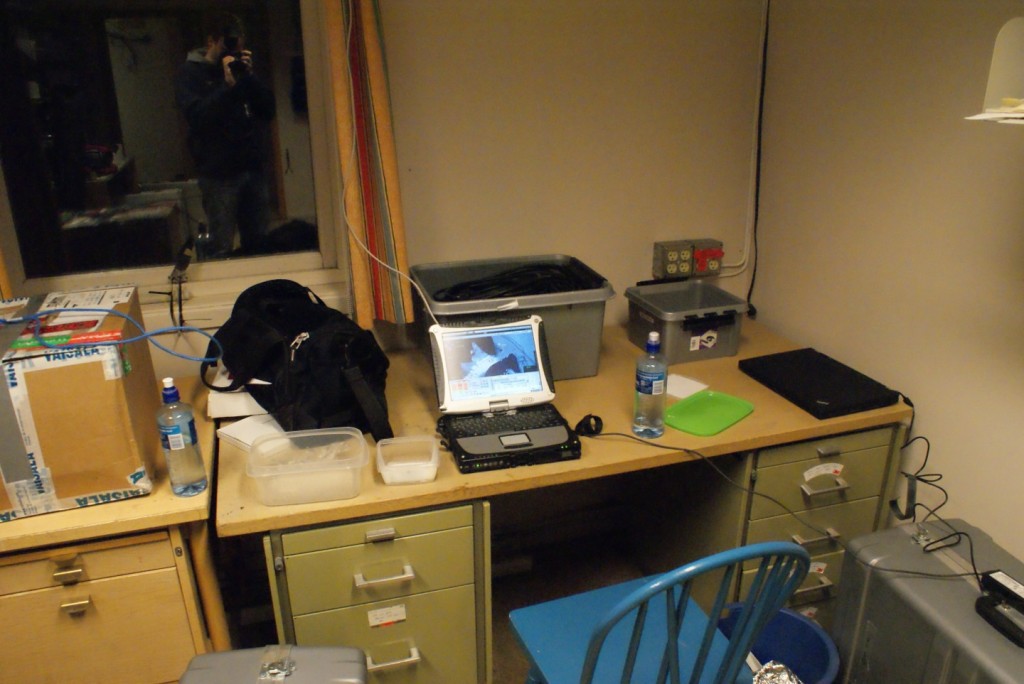 The students dash through the valley with the scooters. The -19°C (-2°F) air temperature plus wind make it cold as hell on these things. Every free piece of skin is frozen immediately. The students have yet visible fun, want the data. Unfortunately, the installation of the electronics in the waterproof box is less than optimal, we need better packaging.